Waste Removal Services in Lusby and Calvert County, MD
Southern Maryland Boys Junk Removal are the professionals you need to haul away those unwanted items. We understand the hard work that goes into cleaning out a space and we are dedicated to making it easier on you! We are locally owned and operated providing professional service at no hassle. We can meet at your location and give you a transparent estimate on the spot.
Call (301) 834-1121 For a Free Estimate Today
Or Fill Out Our Form
We offer an array of waste removal services from residential, to construction, to commercial, You can leave your garbage removal needs to us!
Trash Removal
Hoarders services
Junk Pickup
Garbage hauling
Waste pickup
Storage Unit Cleanup
Tenant Clean-outs
Evictions
Junk Recycling
Scrap Recycling
Tear Apart Demo
Construction Cleanup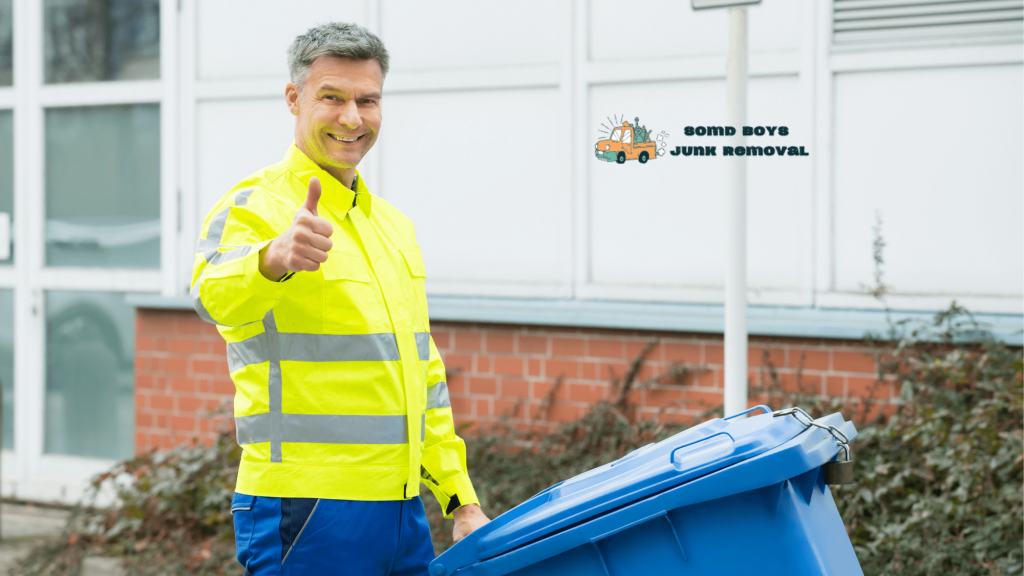 Residential Waste Hauling
Are you spring cleaning, remodeling, or dealing with a complete move out? Whatever the case, starting big projects can make you realize you had more stuff than you thought you did. Not knowing what to do with unwanted items can be overwhelming. Whether it's just too large or too much, if it's junk, we can haul it for you. We can clear out entire houses, garages, apartments, basements, and attics.
We have the right equipment to haul off even the most difficult junk. Our team is trained as to remove, break down, and haul away with causing any undue harm to your property. What we leave behind is a clean open space.
Evictions are hard to deal with. Court orders and paperwork themselves can be a headache. You have enough to do with. So leave the clean out process to us! We will clear the space in an efficient way so that it's ready to be rented out again. We can pick up an array of items such as furniture, mattresses/ box springs, electronics such as televisions and computers, appliances, and much much more!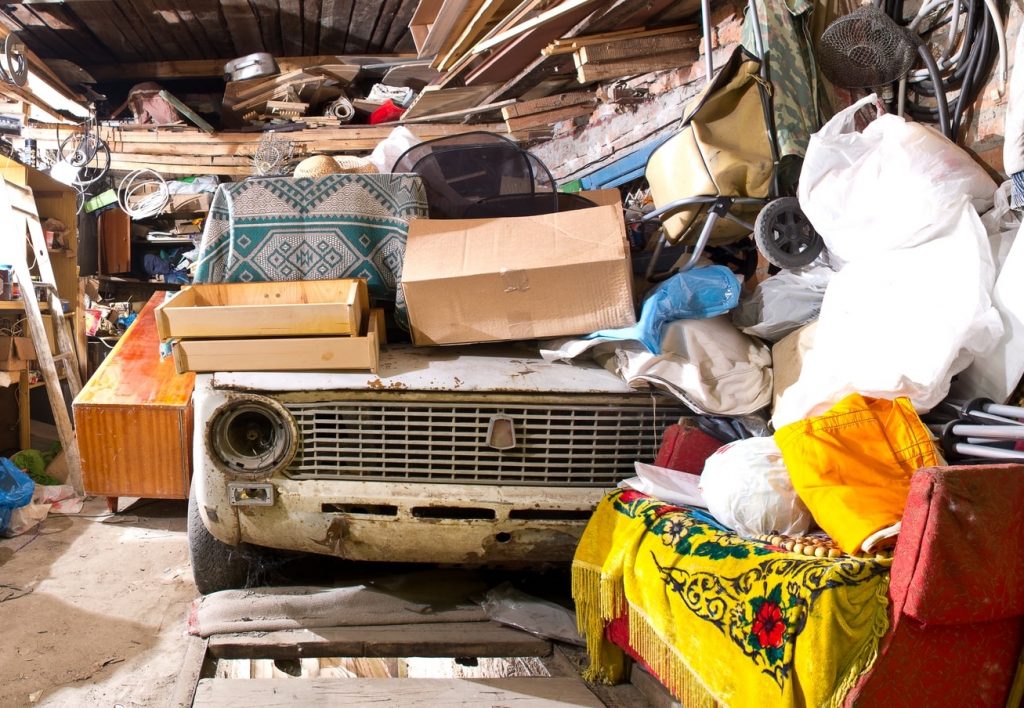 Hoarding Services
Hoarding situations are delicate cases. We handle them too. Clutter, gross filth, and hoarder cleanup are another one of our specialties. We are Southern Maryland's best hoarding cleanup service and plan to remain that way for many years! We can help get your home back in shape very quickly.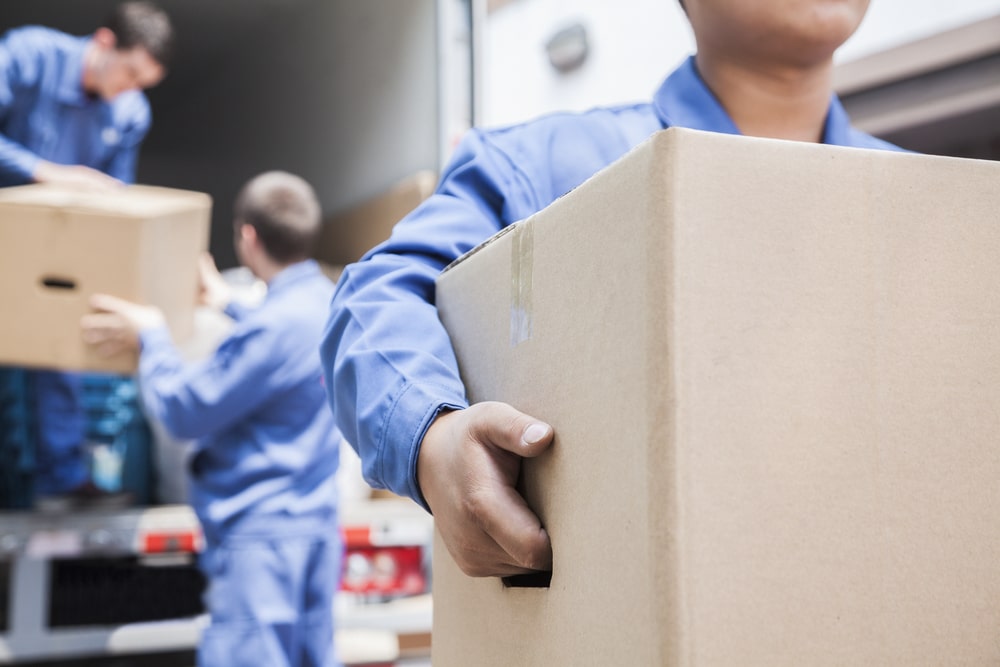 Donation Pickups
For a small fee, you can help give back to the community while cleaning up your home!
Our home donation process is all inclusive and very simple. Just let us know what items you wish to donate and they're gone! We even provide you with the donation receipt from the place we donated your items to so that you can write them off on your taxes.
Competitors simply drop these items off at landfills and don't really consider donating them. Or worse, you've asked them to donate them and they didn't! By bringing you the receipt you can be confident that we're environmentally friendly and did exactly what you asked us to.
The local group homes love us because we donate as much as possible. Yes, we still come across a lot of actual junk which is expected but you can count on us to donate and give back to the community that we both live in and service!
Commercial Waste Clean Up
Commercial Needs: It doesn't matter what business you are in, you will produce waste. Whether it's old office furniture or other debris, getting rid of these things is not an easy task to those not in the garbage removal business.
You may be considering doing it yourself, or having an employee take a day to load everything onto a truck and haul it away to the nearest dump. But unless you or your employee specialize in this service, you may not be saving on costs in the long run. A day at the dump takes you away from a day of whatever it is you do best. Not only would you be taking away from your business, but safety is a huge factor. Without the proper equipment or man power, major injuries can easily ensue. This means compromising the safety of your employee. Also it can mean more money out of the business' expense.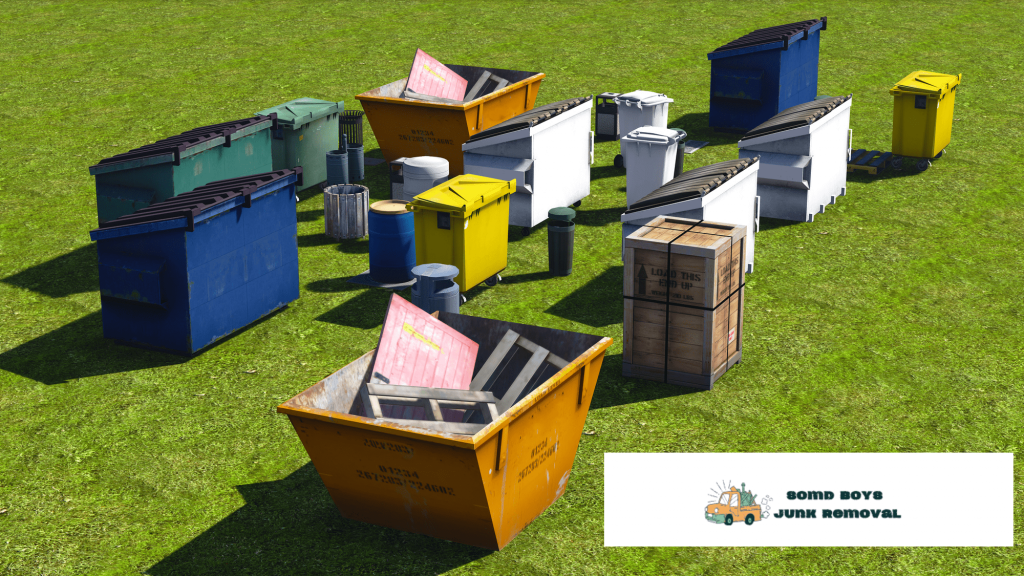 Doing junk is what we do best! We are the professionals who are equipped to take on the task of hauling away your unwanted stuff so it can be out of sight. We do it safely and effectively leaving nothing behind.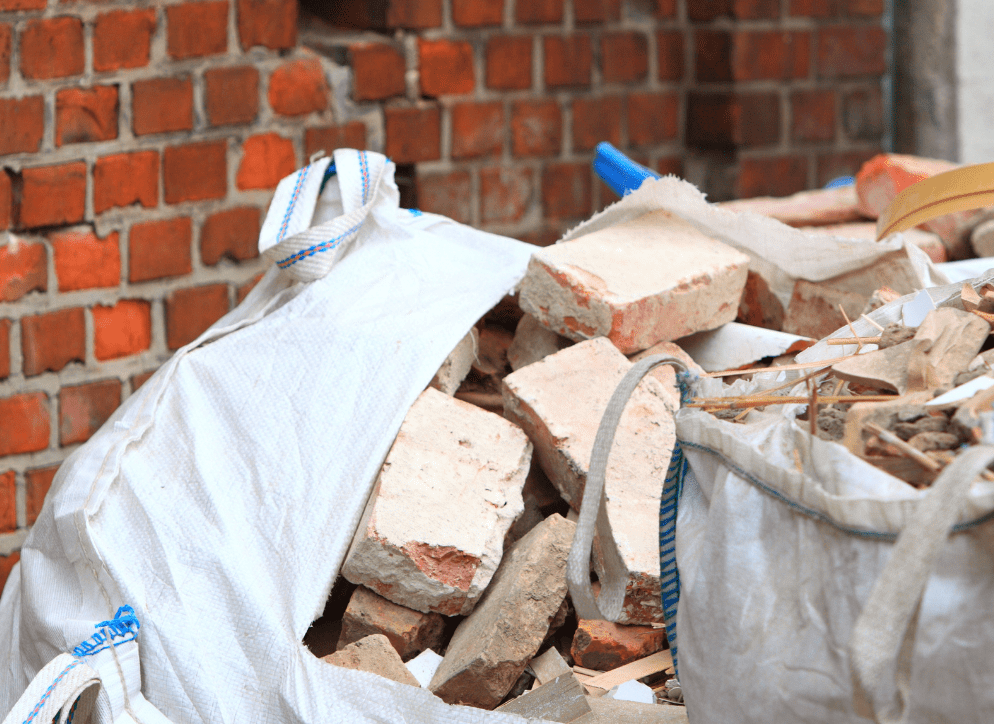 Construction Clean Up
Whether it's a renovation, demolition, remodel, or building from the ground up, construction projects can lead to a mountain of unwanted materials. Putting in all the hard work it takes to complete a project leaves little or no room to deal with the excess junk left over. And in most cases there is a hard schedule to adhere by. If you're dealing with waste like tile, drywall, scrap metal, sheet rock, flooring, brick or any other materials, we got you covered! We can clear those things out for you in a timely manner so you can make your deadline with no clutter in sight!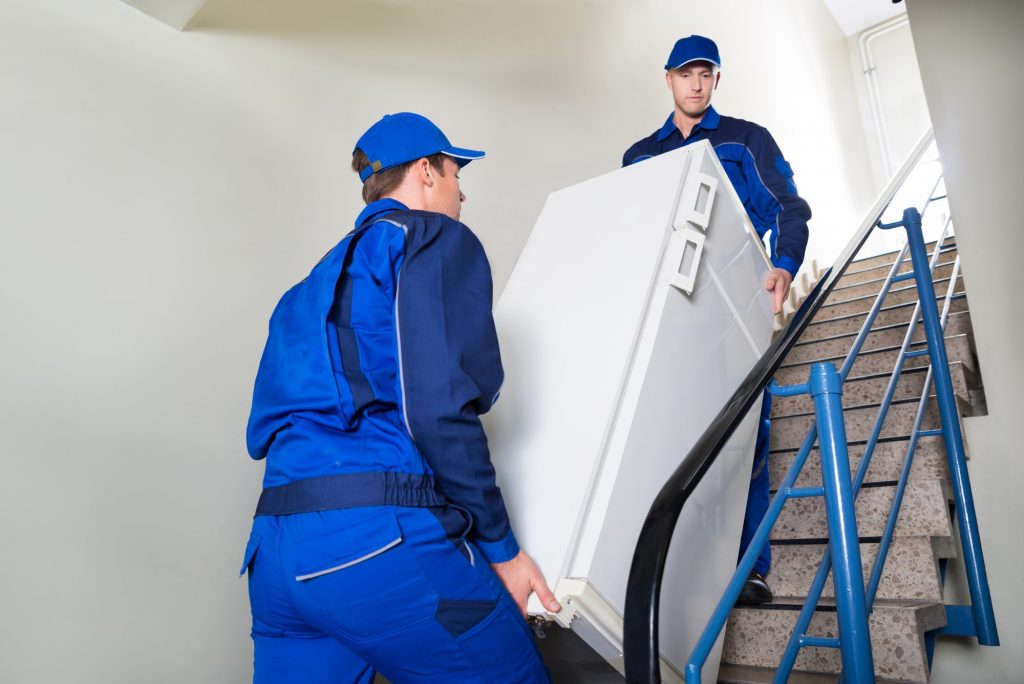 Appliances Hauling
Old appliances are pretty risky. Most people know how dangerous it is to keep old refrigerators around, especially with young children. What about appliances with frayed cords or damaged plugs? A lot of people keep these around intending to fix them and they never do. It just becomes a hazard. Plugging these appliances in could be very dangerous. Having us come out and remove old appliances not only frees up a lot of room but also could save a life!
Our technicians know how to dispose of old appliances properly and according to ALL state regulations.
Another source of clutter around the home are paint cans. Many homeowners decide to paint the rooms in their homes and they have many paint cans left over "just in case" they need it. While it makes sense to keep the current color of paint for a room, the paint that is left over should be properly disposed of. Some homeowners know this but keep the paint cans around because they're not sure how to dispose of it.
We always abide by all state laws and local ordinances when it comes to disposal.
Any chemicals that are laying around the house waiting to be disposed of by the right person can be taken by us! Anything and everything can be taken by us. We pride ourselves in setting the standard in the disposal industry!
Don't just set hazardous materials like paint in the trash or set them out by the trash can outside thinking that the trash people can take them. This is dangerous and can cause more harm than good.
We recycle and take in hazardous materials and paint for a small fee. Look no further, call us for junk and clutter removal.
Call (301) 834-1121 For a Free Estimate Today
Or Fill Out Our Form!
Should You DIY Junk to the Dump?
You've looked at the eye sore long enough and you just want it out by today! The average person does not own a pickup truck. Should you take the day off and rope the pile on top of the sedan?
Something to consider is that for items to be safely transported they must be fastened properly. There is always a risk when items are protruding out of a vehicle. This is why there are laws to abide by in Calvert County.
Don't get fined, or worse, cause an accident!
We can safely transport your unwanted stuff today! Just give us a call and we can have an expert come out to you!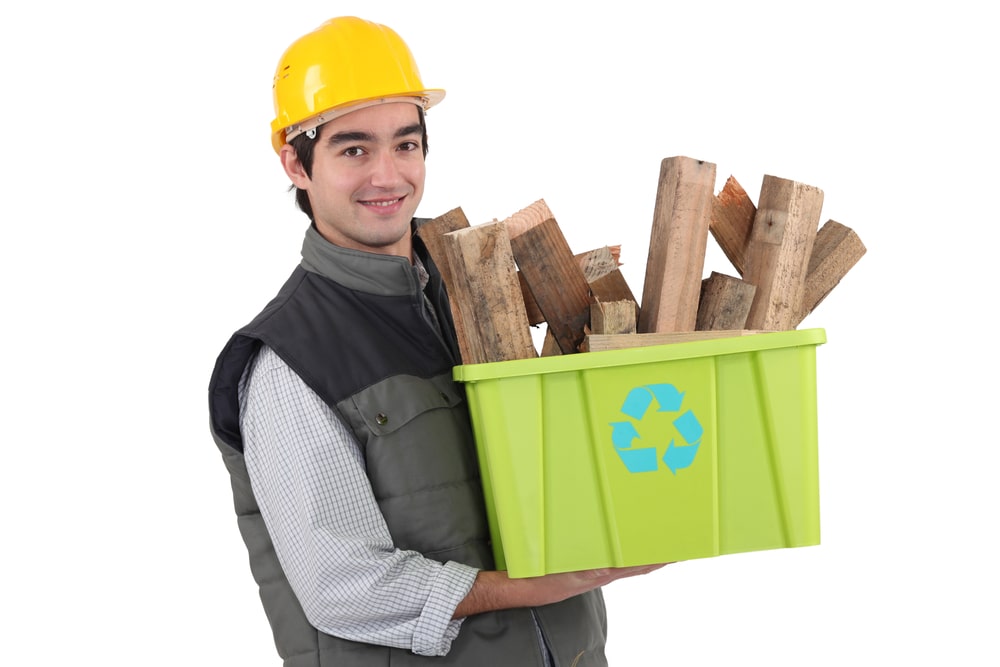 We Recycle When Possible
Being in the waste business we see first hand how much stuff gets thrown in landfills. We pride ourselves in being environmentally conscious. Whenever possible we reuse or recycle your items in whatever way we see fit. That way you can feel better knowing that your stuff will not go in a landfill if it doesn't have to.
Junk Removal Near Me
We understand the stress that can go into cleaning out a space and not knowing what to do with the excess. The longer it waits, the bigger the headache. Our friendly team at Southern Maryland Boys Junk Removal wants to make life easier for you. From the moment we arrive, we are there to serve you. Just point to an item and we will make it vanish right before your eyes. From the moment we pull in our truck to the moment we drive it away, we will prioritize you and your waste removal needs.
Dunkirk
Peony's
Chesapeake Beach
Chaneyville
Sunderland
Brighton Woods
Hunting Town
Woodland Acres
Prince Frederick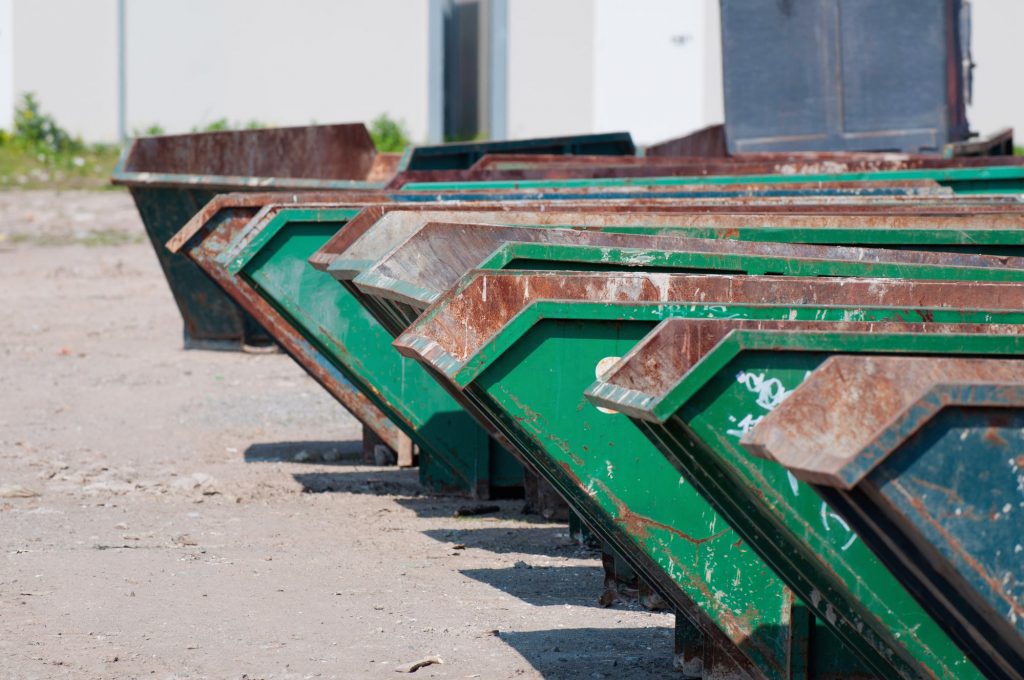 Barstow
Port Republic
St Leonard
Adelina
Mutual Consent
Williams Wharf
Lusby
Johnstown
Solomon's
Call (301) 834-1121 For a Free Estimate Today
Or Fill Out Our Form!
3 Things to Do in Lusby, MD
Calvert Cliffs State Park has been called a "gem" of a park in Southern Maryland. With it's breathtaking views and cliff side hikes, it's a beautiful must-see park.
Cove Point Lighthouse is a repurpose active lighthouse that sits at one of the narrowest points of Chesapeake Bay. It's keeper house sleeps 16 and can be rented as a vacation home.
Solomons Island Winery hosts tasting to wine connoisseurs of Southern Maryland. Their events calendar includes live entertainment to be enjoyed by friends and family.